Melrose Place Laundry Day Set
Details
How To Use
Dedtergent: 32 fl oz / up to 60 washes

Made for clothes, sheets, intimates, delicates, and real life. The 100% biodegradable, environmentally-conscious Dedtergent can be used in the machine or for hand washing. It's naturally sourced from plant-based materials and packaged in aluminum—a plentiful and infinitely recyclable material.

Suitable for: Sensitive skin / High-efficiency washing machines

For hand wash, use ½–1oz for small loads, 1-3oz for medium loads, and 2-5oz for larger items like towels or sheets. Add more for an extra fragrant wash.

Pair with DedCool Dryer Sheets for a complete laundry ritual.

Please note: the same scent across different products may smell different because of the different bases.
Packaging Details
Our Dedtergent tins are made from aluminum. We offer refills for when you run out. When you're done, simply recycle them.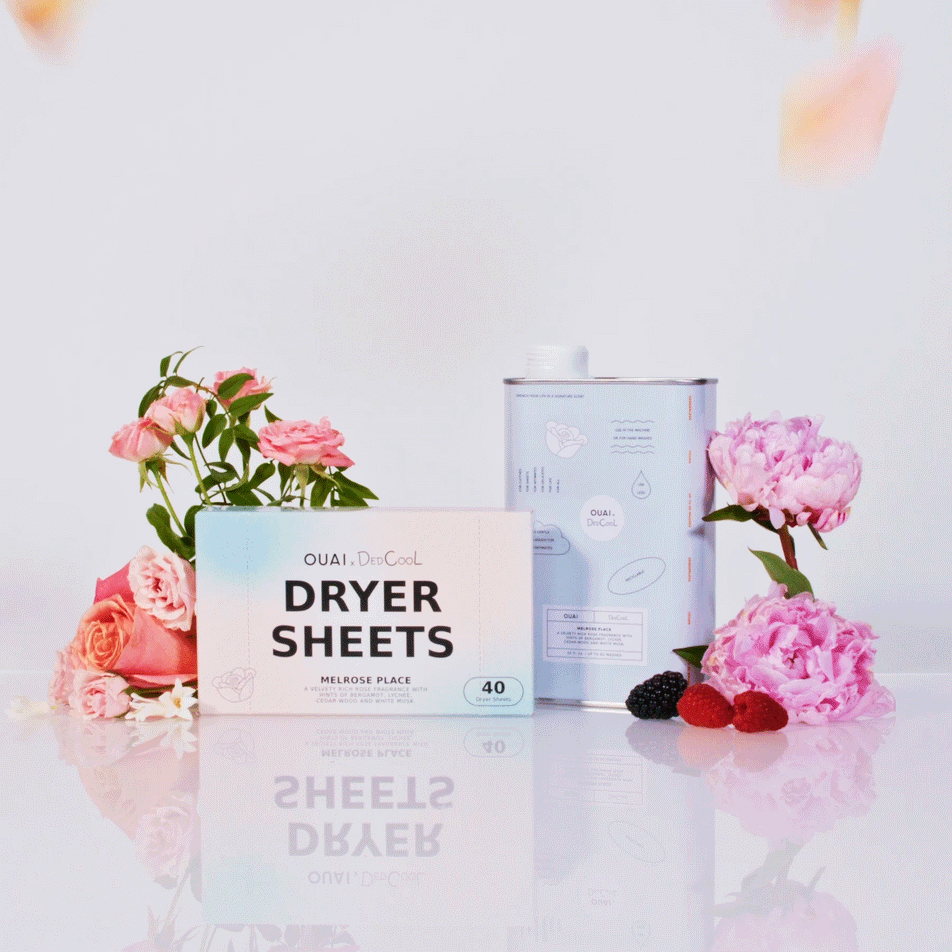 drench
your life

in good smells
non-toxic

vegan
carbon neutral